Pants Classification according to Fit and Length
Pants are bifurcated garments worn as bottom wear. Pants can be classified in different ways.They can vary in length from the level of hips to floor length. They can also vary fit wise- from very loose to snug. The usage depends on trends, season, purpose and type of activity.
In this post, I am going to list down the classification along with the images for reference.
According to Length -
i) Short Shorts : These are also known as hot pants. The hemline is not parallel to the floor. Instead, the side seams go 1.5 inches above the crotch while inseam falls 1.5 inches below the crotch.
2. Short Shorts
ii) Shorts : In shorts, both side seams and in seams fall 2 inches below the crotch level. Being trendy and fashionable these are must haves for summer.
3. Shorts

iii) Jamaica : In these types of pants the hemline falls half way between the crotch level and knee. Some brands also call them mid-length shorts.
4.. Jamaica
iv) Bermuda : Bermuda falls half way between the end point of Jamaica and the knee.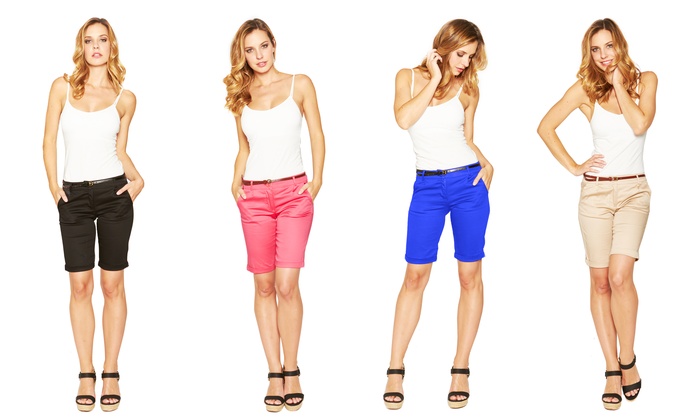 5. Bermuda

v) Pedal Pusher : Pants with length from knee to 2 inches below the knee falls under the category of the pedal pusher. These were very popular in the 90's.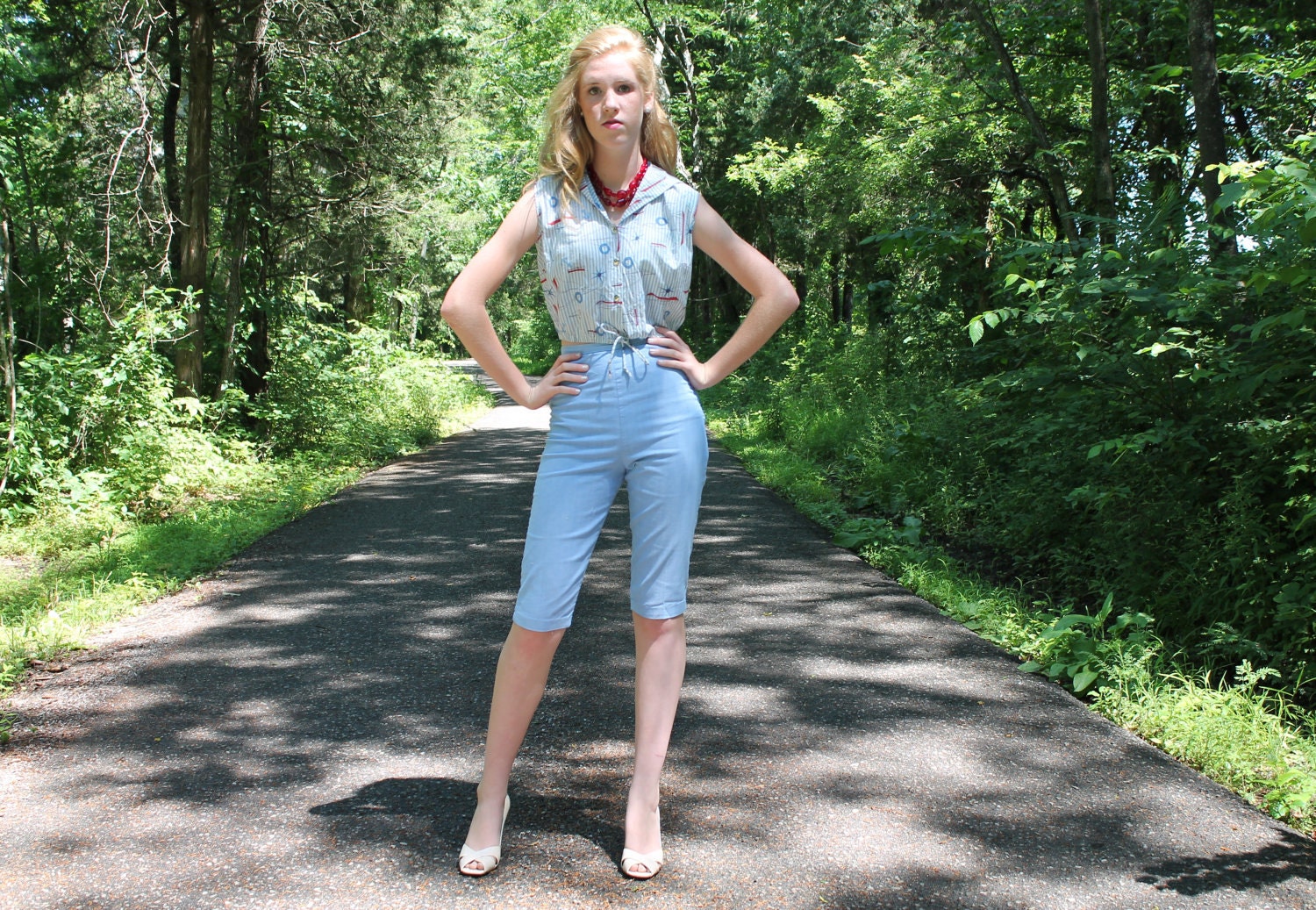 6. Pedal Pusher
vi) Toreador : Toreador pants goes until half way between knee and the ankle. Though they are mistaken for capri, they do not fall under the category of same. The term is taken from the Spanish Torero or the bullfighter.
7. Toreador
vii) Capri : Capris are pants extending 1 inch above the ankles.
8. Capri
viii) Full length pants : Ankle to floor length trousers are full length pants.
9. Full length pants

According to Fit -
i)Jeans : Jeans are the snuggest fitting pants. The abdomen and hips are contoured. The fabric and the body are in perfect contact. The crotch distance is minimised to give the closer fit.
10. Jeans
ii)Slacks : Slacks are a little looser than jeans. The hug the abdomen and the hips but also have a little ease.
11.Slacks
iii)Trousers : Trousers have side seams perpendicular to the ground. The seams are in straight line with the legs and are not converging or diverging.
12. Trouser
iv)Culottes : Culottes have the most generous amount of ease. The side seams diverge from the abdomen giving a fuller look. The crotch distance is maximum. Palazzos which are currently in fashion are actually ankle-length culottes.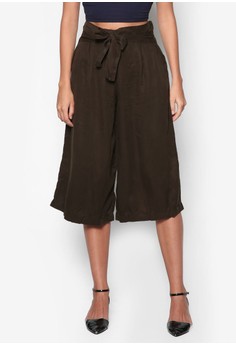 13. Culottes
1- www.coast-stores.com, 2- shop.janhilmeronline.com, 3- save50off.com, 4- about.com, 5- groupon.com, 6- Etsy.com, 7- arteriesbystina.com, 8- shop.nordstrom.com, 9- ebay.co.uk, 10- dhgate.com, 11-imgwide.com, 12-aliexpress.com, 13-zalora.co.hk