1 min to read
Khadi as Fashion Fabric
Is it a step towards self reliant India?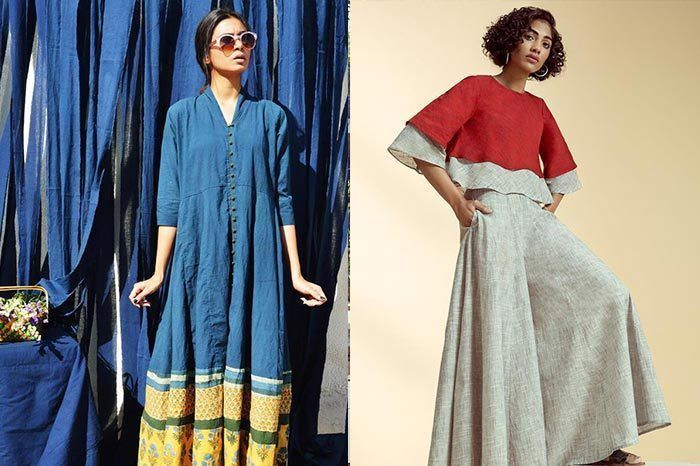 Points in against of the topic
Khadi is handspun and hand-woven and hence has limited aesthetic appeal
Limited types of fibers can be used - cotton, silk, wool
Technologically way behind than latest fashion fabrics like Liva
Deep-rooted sentiments such as nationalism and freedom are associated with khadi and such people might be reluctant to accept bold designs and patterns prevalent in latest fashion trends.
Khadi mostly demonstrates patriotism and is usually adopted by politicians and intellectuals.
Limited techniques of dyeing and printing can be implemented.
Portrays modesty.
Considered to be a rustic fabric, not projecting modernism and luxury.
Production is hampered by the unorganized nature of the khadi industry.
Khadi production seems to be totally in control of the government.
There is debate among designers regarding the versatility of the fabric.
Khadi-look does not work with the young generation.
There is nothing special in khadi other than the sentiments like swaraj, freedom, self-reliance, and patriotism.
Points in favor of the topic
Comfortable fabric- stays cool in summer and warm in winter; comfort is one of the key ingredients of fashion.
Processing techniques of khadi have improved thereby facilitating the introduction of new varieties of khadi in the market.
The fashion industry has adopted khadi as fashion fabric; designers are venturing into producing more innovative designs.
Ace Indian designers like Ritu Kumar, Rohit Bal, Sabyasachi Mukherjee, Devika Bhojwani, Neeru Kumar have come up with khadi collections giving it a new chic look.
Qualities such as being skin-friendly, environment-friendly, green fabric, breathable makes it an attractive option for designers.
Khadi is catching the attention of youngsters.
Versatile fabric- can be experimented with new drapes and cuts, embroidery, embellishments, etc.
Celebs like Amitabh Bachchan and Narendra Modi being associated with khadi makes it a rage in Indian fashion.
Foreign fashion platforms consider khadi to be exotic fabric.